Mural Site- Bret Harte Gym Wall
Initial Sketch
This was my version. Students created their own sketches and created positive messages to be included on the gym wall.
Art Class took place in the school's Bike Dungeon
Tatto artist and painter Timothy B. came to share his sketch book and words of wisdom for becoming a professional artist.
Tattoo artist Anna K. shared her sketchbook with the class and participated in live drawing demonstrations.
Students sat in the space of the soon-to-be mural and found inspiration for what they would contribute to the wall.
Chalk practice. The wall is just a surface. You can transform any surface with your creativity.
Chalk practice is a great temporary way for students to see their visions on a new surface.
Students began painting the wall under my guidance.
Basic painting techniques were learned- full strokes & patience make the process complete.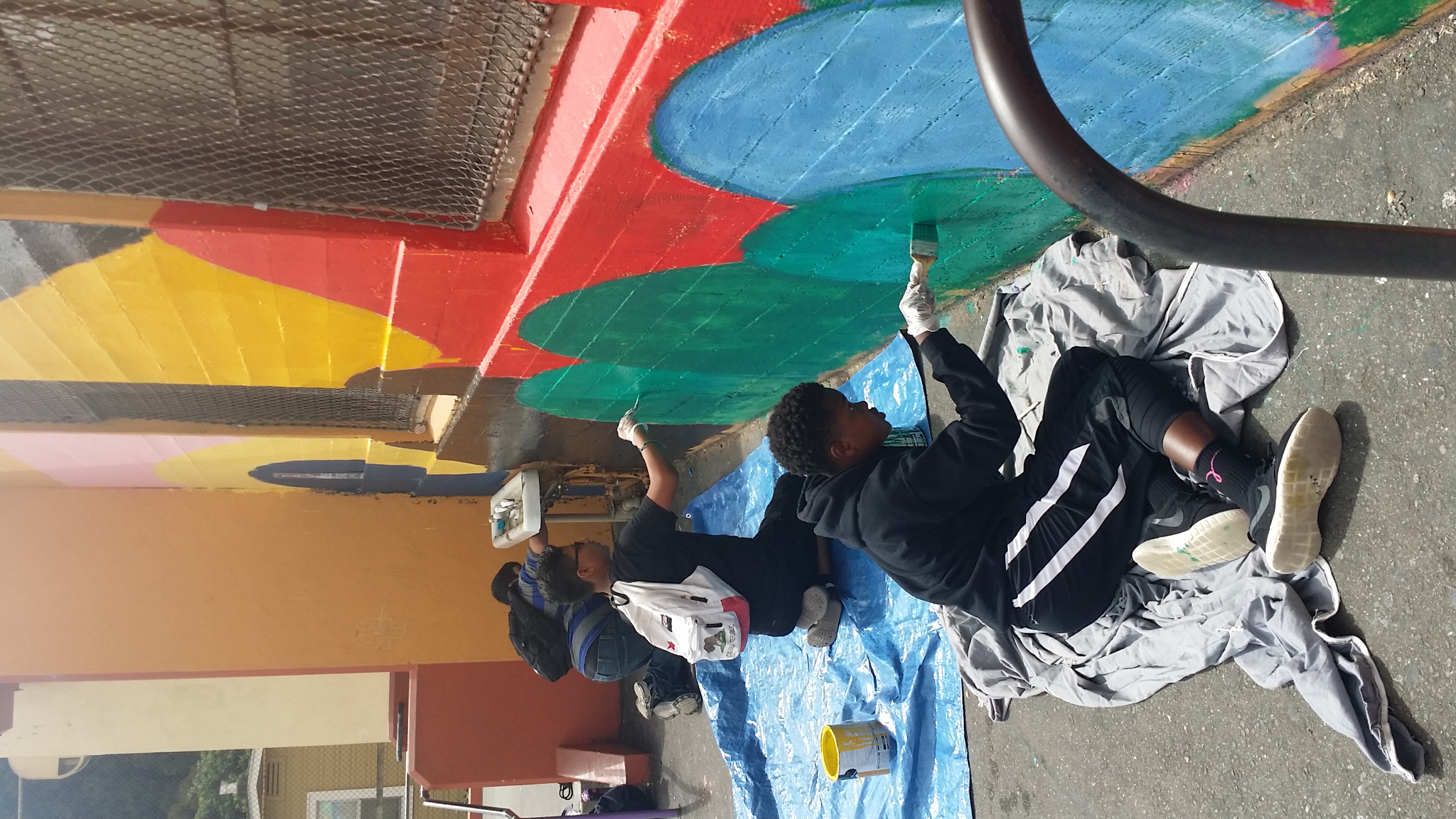 Each student was able to champion their own section of the wall.
The process included base colors and shading gradients with acrylic wall paint.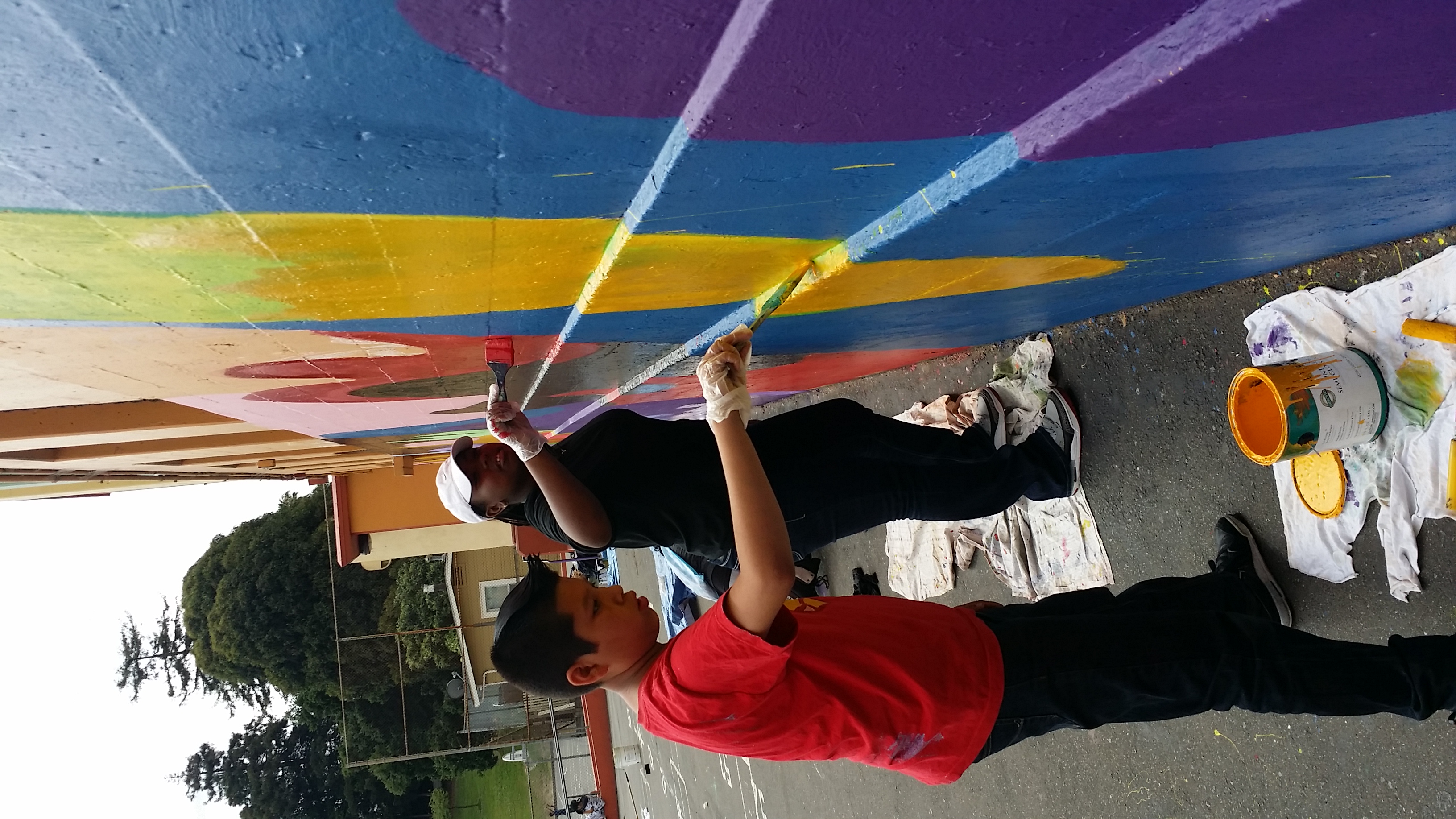 Peep the technique.
one section at a time
star students being engaged every step of the way
Timothy B. was a big help in facilitating and constructing the mural.
Process shot.
Progress- midway point.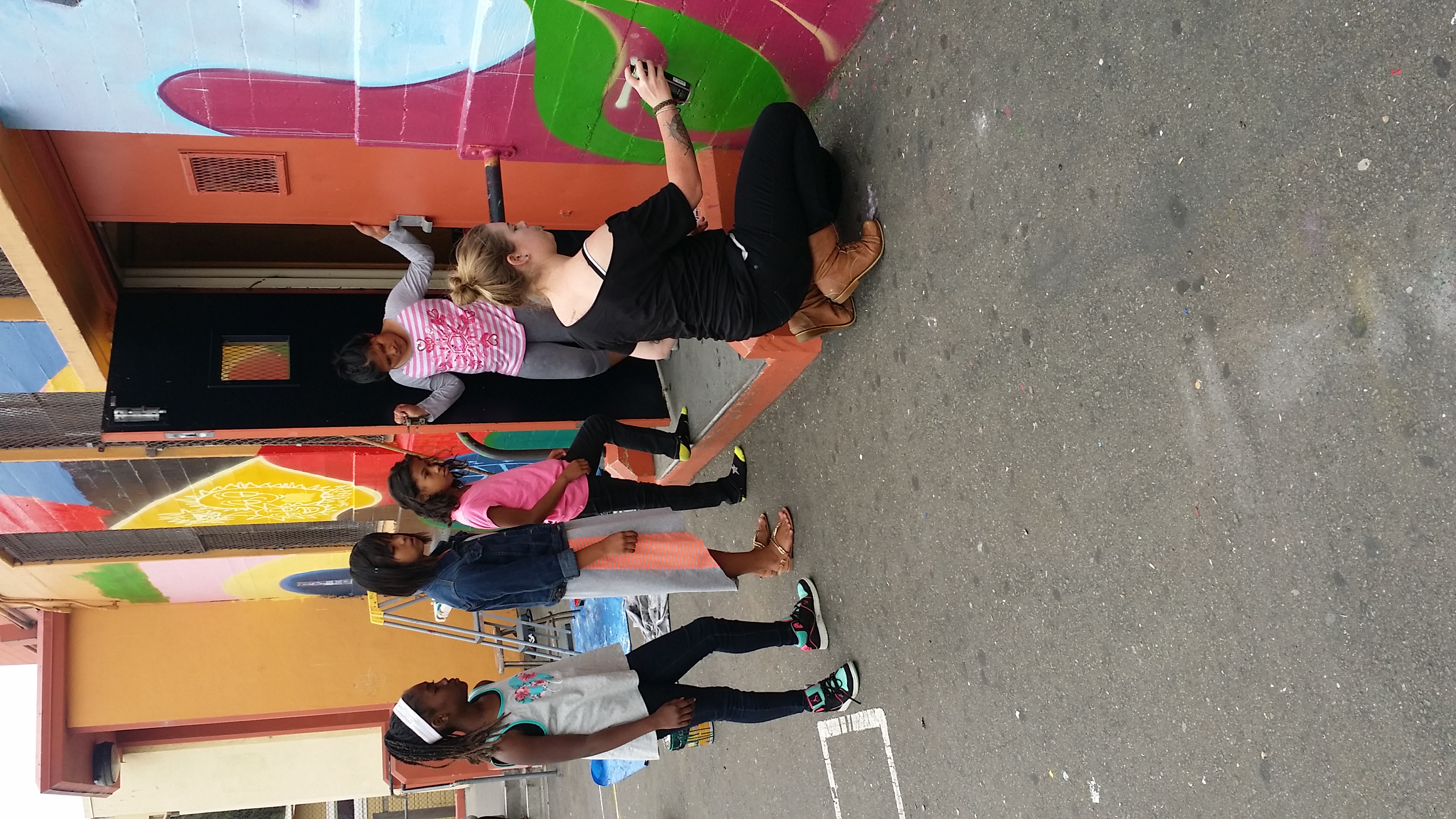 Couldn't have asked for a better role model for our young girls.
On the last day of Peace Camp students got to showcase their skills on a scrap wood board.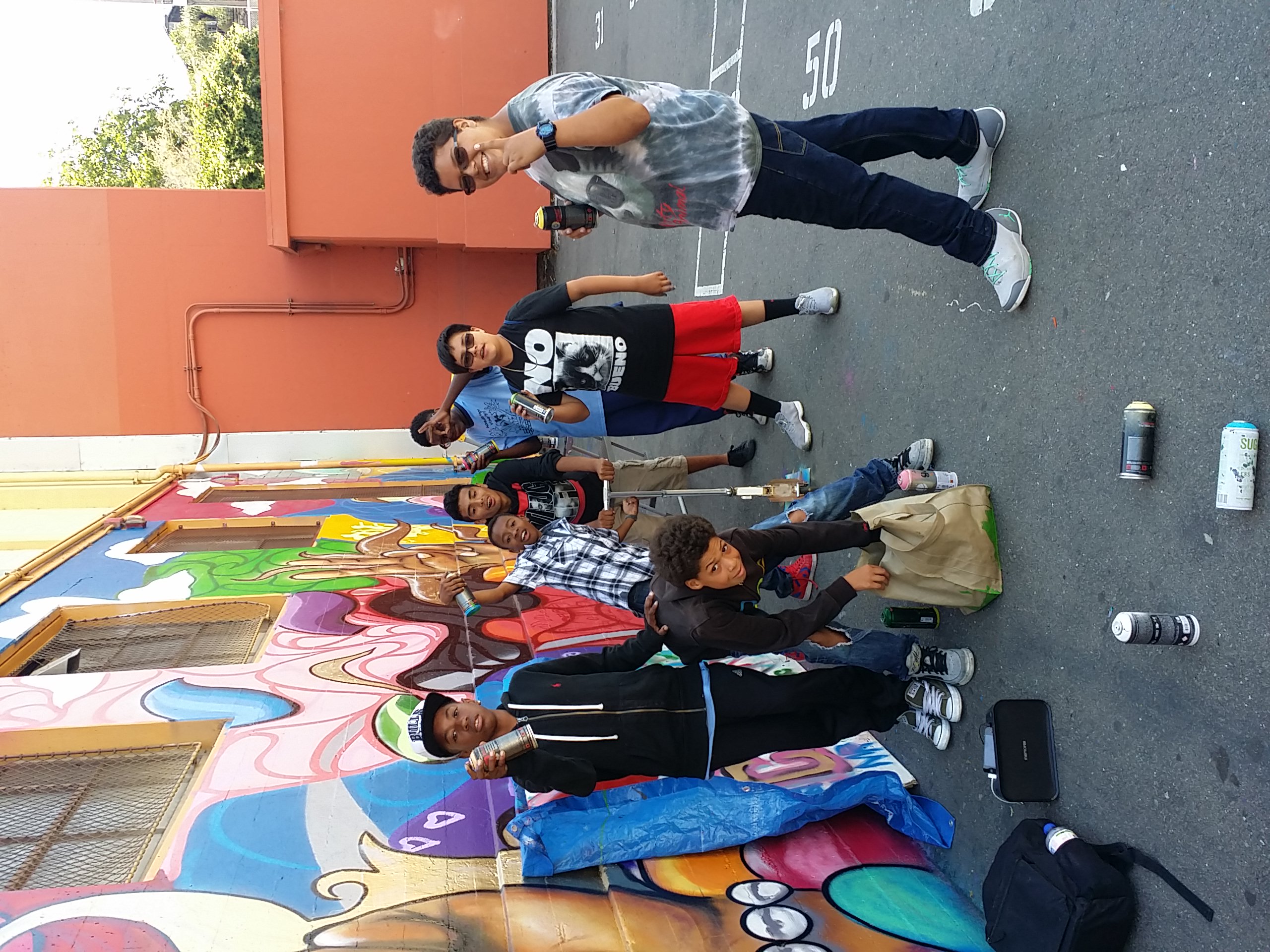 Now everybody wants to be a street artist.
Myself and Kwe Ka Bor. One of my prized students from previous years.
oakland leaf mural